---
Frequently bought together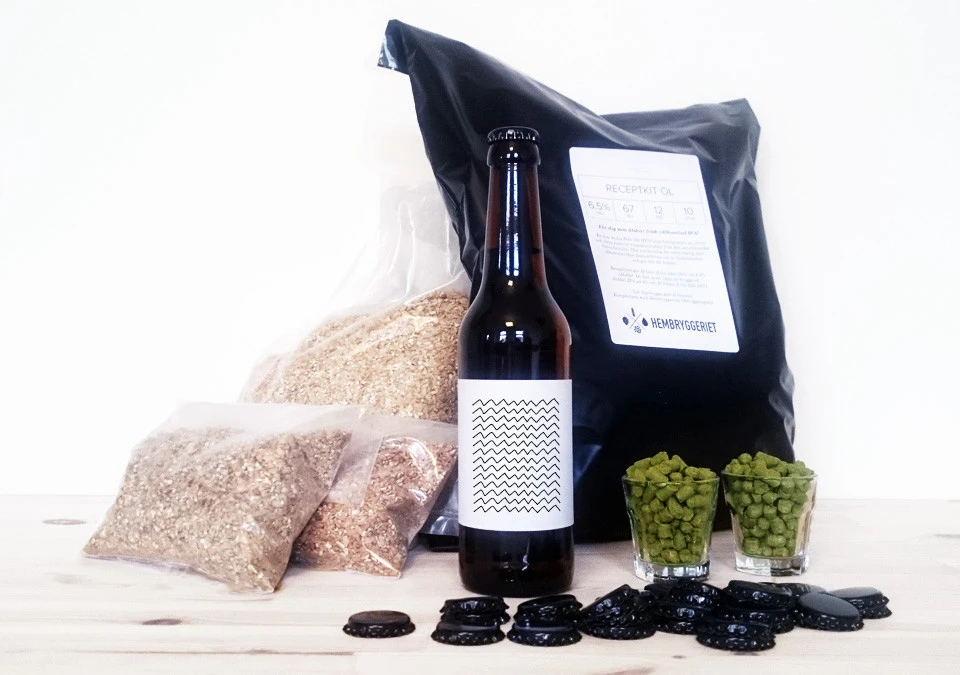 Recipe kit 10 liters for a whole tray of lovely Kveik IPA with Lotus hops. For those of you who already have a brewing kit.
€38
Volume discount! €28 per piece when you buy 2 or more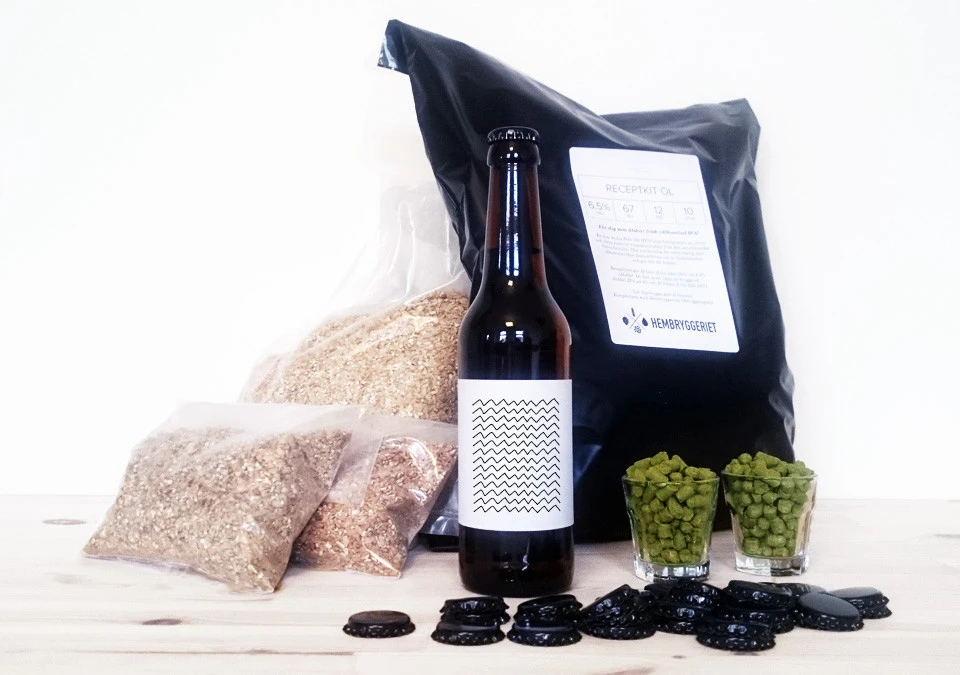 Brygg gott öl hemmaReceptkit 20L är för dig som har bryggverk eller annan bryggutrustning för krossad malt. Du lär dig hur man brygger god öl från grunden med riktig malt, humle, jäst och vatten. Receptsatsen är på 20 liter och ger cirka 56st 33cl öl.Solero IPA 6,5%A golden India Pale Ale (IPA) with fresh tropical flavor of passion fruit and citrus from the Solero hops. Dry Hopping gives lovely aroma. Recipe Kit Solero IPA 6,5% 20L contains:- Malt (crushed): Pale Ale- Hops: Solero- Dry Hopping: Yes- Yeast: American Ale- Clarifying agent: Yes- Lactic acid for pH-adjustment- Caps: Black caps are included- Brewing manual and recipe (Grainfather XML-fil is available upon request)- Colour: 10 EBCContains barley malt. JäsningDenna ale jäses bäst i en temperatur på 18°C. Rekommenderat temperaturspann är 17-21°C. Använd gärna t.ex en jäskylväska eller temperaturkontrollerat kylskåp för att hålla jäskärlets temperatur rätt.Hur lång tid tar det?Själva bryggningen tar cirka 4 timmar. Sedan ska ölet jäsa i 2 veckor, därefter flaskas det och flaskjäses i ytterligare 2 veckor. Totalt 4 veckor, sedan är ölet färdigt att avnjutas!Vilken utrustning behöver jag ha hemma?Bryggverk (20L eller mer) eller annan bryggutrustning för krossad malt, kastrull/lakvattenkokare 10-20L, slev, strösocker, behållare 1-2L, krydd- och decilitermått, flaskfyllare, desinfektionsmedel, kapsylerare, jäskärl med och utan tappkran. Bruna tomflaskor (ca 28st 33cl per 10 liter öl) behövs först när ölet ska flaskas 14 dagar efter bryggdagen.
€47
Volume discount! €51 per piece when you buy 2 or more
Let others know what you think about Solero IPA 6,5% Recipe Kit 10L